Today's Forecast
Good morning and happy Wednesday! I hope everyone has managed to stay warm throughout this cold front that has pushed in winter temps! If you hate the cold, you're in luck because things start to warm up as we move into this weekend. Beautiful, sunny skies are expected to continue through the rest of the week with highs creeping back up to the mid 60s. For today, expect highs in the upper 40s with lows still dipping down near below freezing. Tomorrow expect highs in the mid 50s with lows in the low 30s. Friday and Saturday reach mid 60s to lower 70s with lows in the 40s.
Recent Wild Weather
On Monday, a snow squall ripped across South Dakota. This system caused serious hazardous conditions as the visibility was dropped to nearly nothing. What is a snow squall and what makes it different from a normal snowstorm? Squalls are mainly different from a snowstorm in that they are very short lived and because they can cause what is known as a flash freeze. This is when temperatures fall at such a rapid rate that roadways are glazed over really quickly. This situation makes for a very treacherous roadway, and makes controlling a vehicle nearly impossible. As this winter storm continues to track across the central Plains, it is bringing with it heavy snow, gusty winds, and blowing snow to southern South Dakota.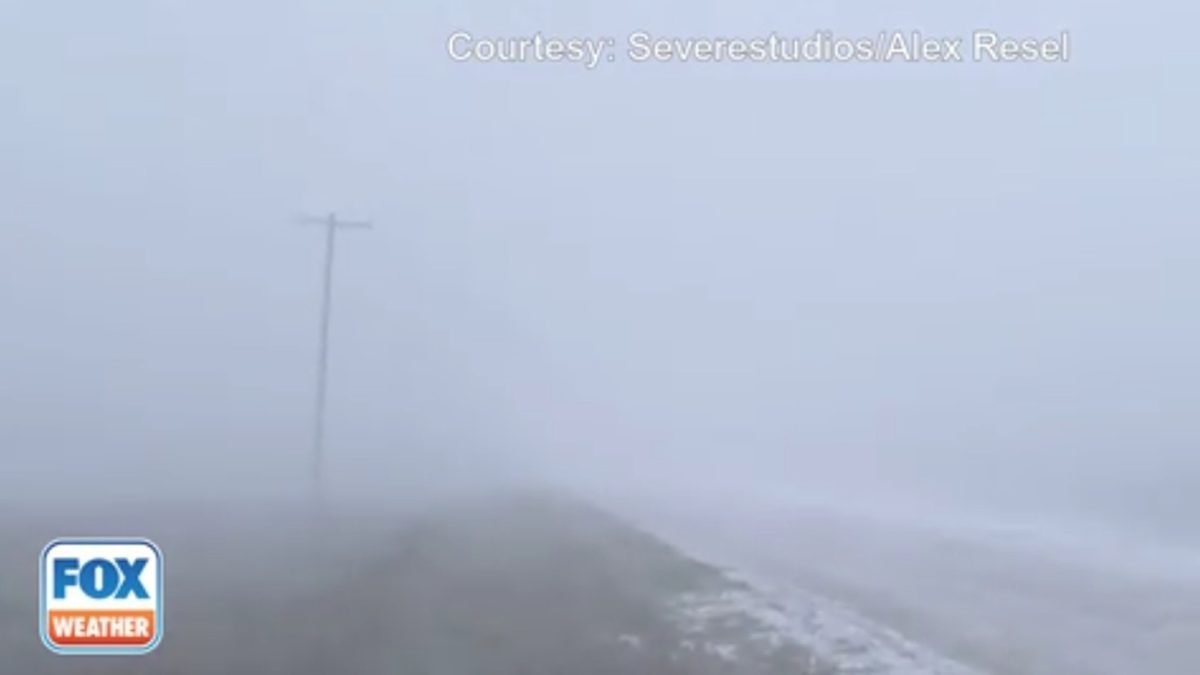 Wild Weather this Day in History
This week for your bit of Wild Weather Wednesday this day in history…I am actually able to share my own account of wild weather. On November 1, 2014, just outside of my hometown of Knoxville, Tennessee, the unexpected happened. The Great Smoky Mountains would get an unseasonable dumping of snow just hours after kids had finished up their trick-or-treating. Mt. LeConte would see an impressive 22 inches overnight bringing perhaps one of the prettiest days I've ever seen in the mountains. When we heard that snow had fallen overnight, my mom decided that we had to go see this rare sight. We made our way into Cades Cove on what was peak weekend for fall foliage viewing (which is already busy without the added snowfall event), and I will never forget the scene. All of the fall colored trees with their brilliant reds, oranges, and yellows were set on a backdrop of snow capped mountains. The higher into the mountains you climbed the more you would see those fall color trees draped in white. I am so glad that I was able to witness this incredibly rare moment of truly wild weather. Sitting in standstill traffic was more than worth it, and I would do it all over again. This particular storm continued east eventually dumping 6″ of snow in Gilbert, South Carolina.
I hope everyone has an amazing rest of the week and can continue to stay warm as a cooler season begins to move in!
Sources: https://news.yahoo.com/watch-snow-squall-drops-visibility-111039970.html https://www.weather.gov/unr/WinterStorm-170124